Shakti Spring Break
With Caroline Cooley and Denise Westenhaver
April 5 - 11, 2020
Shak-ti (the female principle of divine energy) Spring (the season of new life) Break (something YOU'VE deserved for a while now!)
Join Sisters Denise Westenhaver & Caroline Cooley for a ladies-only spring break in the Jungle of Costa Rica. We have been coming to Samasati for years and we are so excited to share this beautiful nature preserve with you. Your price will include all travel once you reach Costa Rica and all of the following:
• Hotel Accommodations at Adventure Inn on the day of arrival and departure
• Dinners at Adventure Inn
• 3 Locally Sourced Vegan/Vegetarian meals daily (chicken/fish available for purchase)
• Daily Coffee, Tea, & Water (alcohol available for purchase)
• Airport and Ground Transportation to-from Samasati/SJO
• Morning & Evening Yoga
• Daily meditation
• 60 Minute Rain Forest Massage
• Beach Day Trip
• Excursion to Jaguar Rescue Center
• Endless adventure, laughs, and loads of free time
This retreat is designed for you hard-working ladies who need to let your MF hair down and unwind. Everything is totally optional, so you can do as much or as little as you want. There will be plenty of hammock & beach time, time to connect with other fierce females but most importantly time to reconnect with yourself.
*** To hold your space a $300 dollar deposit is needed! To make a secure deposit please visit paypal and send deposit to Caroline@avocadoyoga.com
Leaders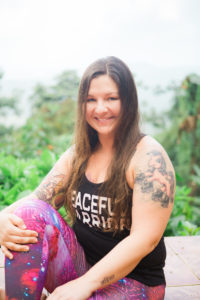 Caroline Cooley
Caroline's love for yoga began over 12 years ago. She practiced on and off for years. In her personal practice she has found yoga to bring healing and self-acceptance on a level she's been unable to find in any other way. In 2015 she decided to pursue her 200 hour RYT, which allowed her to deepen her own practice and tapped into a deep calling to share this healing and…
Learn more about Caroline Cooley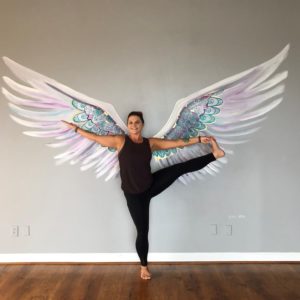 Denise Westenhaver
Denise's yoga journey began in 2004 when she started a home practice for physical fitness. She began to have a positive shift in her perspective and attitude, which she hadn't expected. This intrigued her to and inspired her to delve deeper into her home practice and self study of yoga. On moving to Savannah, GA, in 2010, she joined Savannah Yoga Center and really thrived in group practice. She gained…
Learn more about Denise Westenhaver