Inner Yoga: Dancing with the Elements
With Arthur Banks
November 9 - 16, 2019
Imagine yourself immersed in the sights, aromas, and sounds of the tropical rainforest. Here you experience is supported by compassionate, experienced guides and nurtured by time-honored and tested ancient teachings; designed to cultivate awareness, healing, balance, and transformation.
Enter the sacred dance of the Elements
Since ancient times, cultures the world over have developed practices to connect with the energies of Earth, Heaven, and Humanity. These universal energies enhance healing,health, pleasure,quality of life, and spiritual development. Throughout the retreat, with Nature as our Guide, we will explore these natural elements as keys to physical, mental, emotional, and spiritual unfolding. We'll further explore and experience the Elements on a full day immersion in and above the rainforest jungle.
Ready to open yourself to the beauty and serenity of the natural world, the elements, and ancient transnational practices?
Come! Join us now. Space is limited to just ten participants. Secure your place right away. Looking forward to sharing the adventure and the journey with you.
What's Included:
Six nights lodging: double occupancy shared accommodations
Three delicious vegetarian meals/day (Meals begin Dinner, 9 Nov; end Breakfast 15 Nov)
Roundtrip transportation to retreat (with group only)
One night lodging San Jose pre and post Experience
Jungle Excursion — explore the wonders of the jungle and enjoy experiencing the flora and fauna
Special Cacao Ceremony — a unique experience and shamanic journey meditation
Dancing with the Elements ancient Yogic and Qigong practices to explore and connect with energies of Earth, Heaven, and Humanity as key to physical, mental, emotional, and spiritual unfolding
Time to relax, reflect, and digest what you are experiencing
Five Element materials
Personal post-experience re-entry consultation
Tales for the journey
What's not included:
Transportation to and from Costa Rica
Visas/Visa fees
Alcoholic beverages, non-included drinks, souvenir shopping and laundry services
Also not included are: items of a personal nature such as, gifts, toll calls, excess baggage, medical costs, the costs of hospitalization and evacuation from remote areas, travel insurance and additional expenses arising from the delay or extension of a trip due to weather, political disputes, sickness, failure of transportation, or other causes beyond our control
Insurances
Personal Investment Structure *
Early Bird Special (Paid in full before 30 August) — $2765
Regular Investment (After 9 August; deposit plus three pay available) — $3265
A deposit of $625 secures your place in the experience
*
Leader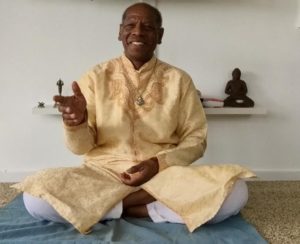 Arthur Banks
Arthur/Pema shares his study and practice of decades of a spectrum of Eastern traditions in a nurturing, flowing learning adventure. He brings and cultivates a purpose-focused joyfulness to each experience. Pema's education and practice includes Raja Yoga with Swami Vishnudevananda, Tibetan Buddhism with Takster Rinpoche, Kriya Yoga, Usui Shiki Ryoho Reiki, and Qigong. Pema has led many international and domestic Yoga and Personal Transformation retreats, mediation centers, served as administrator…
Learn more about Arthur Banks