Jungle Book
With Max Gilreath
April 17 - 22, 2020
Jungle Book Writters' Salon
Relax | Write  | Connect | Renew | Adventure | Repeat
Living between the ocean and tropical rain forest, the powers of nature began to take root. Clear and clean air, tropical climate, sights, and sounds of nature, and surrounded by lush green vegetation and trees. Within days my body, mind, and spirit were integrated without distraction
All-Inclusive
Costa Rica's Southern Caribbean
6th Night Free
Additional Nights Available, Based on Lodging Availability
Several years ago when I endeavored to become a writer, it started with my personal memoir about my life's story and transitional periods. Then it evolved into a book manuscript, titled Over 50 Starting Over Transition, Passion, Transformation. Having spent more than a year, developing a writing style, and living in Houston, Texas, I gradually started to lose my passion, creativity, and focus, I was "stuck"! Shortly thereafter I retired from corporate business and moved to Costa Rica's Southern Caribbean. Living between the ocean and tropical rain forest, the powers of nature began to take root. Clear and clean air, tropical climate, sights, and sounds of nature, and surrounded by lush green vegetation and trees. Within days my body, mind, and spirit were integrated without distraction.
My passion and zest for writing had returned, I had such a sense of presence and deep relaxation. After a more than thirty-year professional career, my physical, emotional and psychological health, and wellbeing were once again in harmony. Deanna Poehlman, Co-author and I completed and self-published the book on Amazon, in less than one year. A proper and inspiring environment is critical to the writing process, Costa Rica provided such an environment. The book led to the creation of Second Prime Renaissance Retreats SPR, all related to the health and wellbeing, for people seeking either a new life's path and experience, or to improve and transform their existing path, as a writer and life itself.
SPR first annual Writers' Salon, is partnered with Samasati Wellness and Yoga Retreats, located in Costa Rica's Southern Caribbean. A stunningly beautiful and private nature refuge, atop of a mountain, with both primary and secondary rainforest, with ocean view. The setting is perfect for writing, relaxing and adventure, no matter your level of writing; professional, novice, published or unpublished, SPR Writers' Salon is for you.
---
Rainforest Therapy
The focus is on Mind | Body | Spirit balance for the integral being.
Clear your mind and spirit, through nature's natural decompression chamber. Feel the stress and anxiety melt away, be present for deep relaxation and peace of mind.
Rest, let go and be, rest your mind and body so that your spirit and peace are present and aware.
Breathe clear and clean air, take deep breaths and release anxiety. Know, understand and control the life-giving breath.
Rejuvenate, your passion, as you awaken, connect and transform. Be your inspiration.
Transform, take back what is lost, control your mind; body and spirit will follow.
Rainforest Therapy is proven to reduce stress, lower blood pressure, boost your immunity and promote healing.
---
Keep close to Nature's heart… and break clear away, once in a while, and climb a mountain or spend a week in the woods. Wash your spirit clean.
-John Muir
---
10 Reasons Why Nature is the Best Medicine
The Closer to Nature, the Healthier You'll Be
Nature Changes Your Brain – For the Better
Sunny Skies Give You Vitamin D…
…And a Good Night's Sleep
The Outdoors Can Help You Kiss Your Stress Goodbye
Nature has Astounding Healing Properties
Being Outside is Good for Your Mental Health
More Outdoor Activity Makes for a Fitter, Healthier You
Nature Heightens the Senses and Memory
Happiness – Pure and Simple
Let's face it, being in nature just makes people happier in general. The great outdoors changes
brain chemistry in a positive way, improves mood, decreases stress, provides opportunities for fun,
and is simply downright beautiful.
All this ends up making for a happier and, thus, healthier you.
-Earth Porm | March 30, 2019
Revitalizing "Forest Bathing" ("Shinrin-Yoku")
Restorative Massages and Wellness Treatments
Read More:
https://www.samasati.com/the-retreat/#forest
---
Groups Are Welcome

Book A Group of Six (6) or More, and The Leader Gets a 50%
Discount Off Retreat Booking Price for Guesthouse or Classic Casita.

Limit One Person Discount Per Group.
Women | Men | All Adult Ages Welcome | No Children
SPR Never Cancels Retreats, Regardless of the Number of Bookings
Contact:
Yvette Lyalyababaev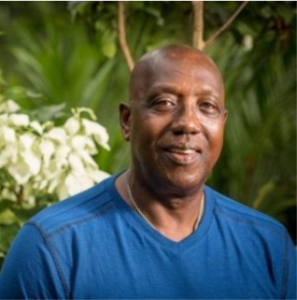 ---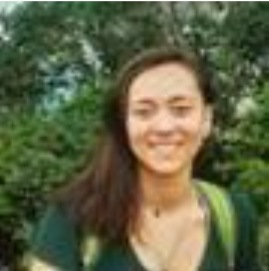 "My experience at the Villas Lomas was so much more than I could have imagined. Not only were the facilities and grounds absolutely beautiful, the staff was so genuine and put positive  intention and care into all of their work. I embarked on this retreat to refocus my consciousness and realign my priorities and Villas Lomas provided the tranquil space and positive interactions that I needed to create this change in my life. From the first moment of my arrival, Max and his team ensured that I felt comfortable and made themselves available, even through extreme rain and flooding.
Chris, our chef, personally delivered the meals that he had prepared and took such genuine time to share his experiences and listen to mine. The food he cooked was a delicious variety of local Caribbean dishes and ingredients and Chris happily told us of their origin and cultural influences. I look back on my meal and conversation with Chris as a quintessential example of the connections that I had hoped to make on my retreat.
On our last day, I had the pleasure of experiencing my first massage surrounded by the sounds of the rain and forests. My masseuse, Roxana, was so friendly and warm. She ensured that I had the most peaceful and grounding experience possible and I really noticed the small things she did. Roxana's personal touches shone through in the tranquil music that she selected, the meditative mandala that adorned the linens and beautifully scented oils that she mixed herself.
From the first moment that we met, Max shared his youthful and open energy as well as his passion for holistic living and consciousness. His generosity left me searching for ways to pay it forward and leave a positive influence on others. Villas Lomas are aesthetic, spacious and modern escapes in the Costa Rican rainforests. The staff is incredibly warm and helpful and they were the highlight of my experience. I hope to return again someday and in the meantime, I highly recommend that others take some time for themselves in this beautiful retreat."
"Second Prime Retreats provided me with the unique opportunity, to decompress while experiencing the eclectic cultural diversity of Costa Rica's Caribbean."

---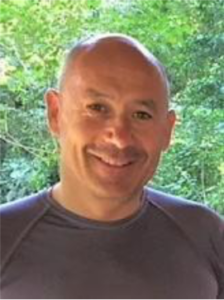 The experience was great even with some distance considering the initial ideas I had over the retreat. I had an amazing experience in Samasati last week. You own a stunning place and work with great people! It has been a great feeling welcomed. Thank you to all the staff! I was expecting to reconnect with myself and with the primary rainforest, meet great people, those objectives were fully met.

---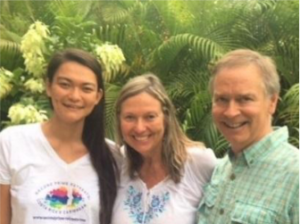 "Unique & inspirational adventure-retreat no matter what age! I can't say enough about my experience with Second Prime Retreats.  From the genuine kindness, hospitality and professionalism provided by staff members Max and Annie – to the astonishingly clean, comfortable and new accommodations of the Villas – to the fresh, delicious & locally authentic cuisine prepared by Chef Christian-to Roxanna's revitalizing & personalized on-location massage, our all-inclusive vacation package provided the much-needed respite and renewal from mid-life responsibilities and tensions.
We felt very secure in our private villa overlooking the Costa Rican rain forest, yet minutes away from the Caribbean coast!  A perfect choice if you like to watch Macaws, connect with nature, engage in motivational conversation and experience the goodness of life!"
Mary Beth and Larry, Chicago

---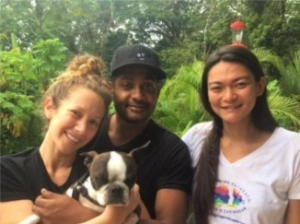 "Truly a one of a kind experience. Roxanne and Max's team took care of everything and it couldn't have been better. From the outset we were greeted with gift bags filled with goodies and necessities for our stay, scheduled our massages and choose our dinner selections.
We were given some time to explore the decked out private villa and even got to take a quick dip in the pool. After our swim we were greeted by a masseuse who pampered and spoiled us for an hour each. Perfection! Cristian's meals were an experience in itself, Caribbean cooking at its finest. We took time to explore the local cuisine while we stayed in PV. To top off waking up to breakfast every morning, we were greeted with pastry late morning as well. Truly a five star experience, wish we had booked with SPTR for longer."

---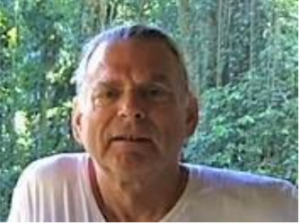 "Great retreat setting, great climate, cool nights, loved the jacuzzi and hikes in the primary forest. I had a great week.

---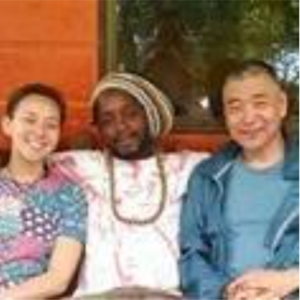 "SPTR is located in the beautiful and laid back beach town of Puerto Viejo. The owner, Max, is a fun and friendly guy who has the ability to instantly make you feel at home. I enjoyed the Shiatsu massage by the beach with the sounds of rain and ocean waves. The chef, Chris, makes excellent dishes with local ingredients and species. I would recommend SPTR to anyone who wants to experience a major transformation in life."

---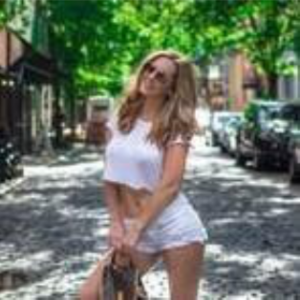 "Wow! What an experience! This wasn't my first time to Costa Rica but this was my first time trying the ease of an all-inclusive package… and I'm so happy I did it! Roxanne and Max were excellent hosts. Check-in was a breeze and included a yummy little gift bag. The villa was spacious, clean, and very well kept. Roxanne took care of all the details of my trip, including having a hot, fresh, authentic Caribbean dinner ready for us upon arrival (Chef Cristian is the BEST!), followed by a rejuvenating, one-hour, in-room full body massage (AMAZING!). Roxanne was available at all hours and answered any questions I had and was very quick to offer to handle any communications and/or reservations for us. It felt like they had anticipated every want or need we might have had and were ready to provide for us. I loved it. I would most definitely book another trip through Roxanne and Max. If you want a stress-free experience with some added perks, these are the people and this is your place!"

Leader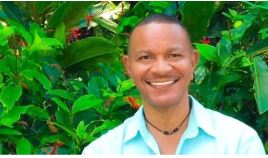 Max Gilreath
Max Gilreath Retreat Leader and SPR Founder After more than thirty (30) years of Executive Sales experience with Fortune 100 companies, Max Gilreath, SPR Founder experienced a layoff and became ill. The illness opened his eyes and mind to the poor state of his physical, emotional and spiritual being. While working with a Career Coach, he awakened to the desire to change his life and lifestyle choices, with a…
Learn more about Max Gilreath