QUE SERA SERA: WHATEVER WILL BE WILL
With Tina Porter
October 23 - 30, 2021
Remember the last presidential election when every TV, radio and social media outlet spewed grueling details of each candidate every second of every day?
Remember the stress, hope & desperation that week before the election?!
I don't want to go through that again, do you?!
So..
IMAGINE being in paradise one week before the election.
IMAGINE spending that week engaging in activities that make you laugh, reflect & heal.
IMAGINE rest. nourishment.
IMAGINE shifting from fear to faith with supportive and spiritual guidance
IMAGINE PEACE
Join Tina Porter for a week in Paradise. Whether you're new to yoga/meditation or experienced, the exploration and feeling of wholehearted acceptance is one that you can carry home with you to create the sustainable shifts needed to carry you into our new world..whatever will be.
Leader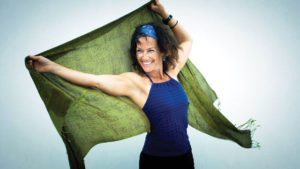 Tina Porter
Tina Porter is a nationally recognized Yoga and Meditation teacher located in Denver, CO. She focuses on the psychology of Yoga and integration of breath into everyday life. She currently teaches in Denver, leads events, trainings and offers private programs. Tina has taught classes, workshops and retreats all over the world and has been noted in renowned publications such as Top of the Town, 5280 Magazine, Origin, Shape, Yoga Journal…
Learn more about Tina Porter