Coming Home: A Retreat of Self Discovery
With Emilie Kershaw and Holly Copeland
April 9 - 15, 2022
Close your eyes and let the hum of the Caribbean rainforest replenish and nourish your spirit and guide you gently home.
Join us for a truly transformative week to awaken into your heart's inner knowing and dive deeply into personal truth and a keen sense of self awareness. We will experience and embody this truth through movement, awareness-based meditation, and connecting with nature's wisdom. 
Coming Home is a nourishing and uplifting week–a return to the clarity of your natural mind and the deep inner wisdom of your own heart.
Are You Ready to Come Home and…
Tap into your heart's intuition to awaken your inner guidance

Experience the peace and calm of your natural mind

Move with breath as your body unwinds and opens

Nourish yourself with three delicious locally sourced organic meals a day

Breathe deep, relax and feel the nurturing abundance of the rainforest, ocean, and connect alongside other inspiring humans. 
Your Daily Experience
We will rise each morning with movement, eat a delicious locally sourced organic breakfast, and reconvene for experiential practices with guided meditation and self-discovery journeys. We will then have time to soak up the natural surroundings with a choice of outdoor activities and have free time to explore the land around us. Before dinner we will have additional program content that builds upon the themes explored in the morning session. We will enjoy another delicious meal together to wrap-up the day and share stories.
What is Included
7 days and 6 nights in shared or private accommodations.

3 organic farm-to-table meals daily. We get lunch and dinner on the first day and breakfast on the last day.

Daily movement, experiential guided meditation and theme-based group discussions that prompt inner wisdom and discovery.

Yoga space provided with all props (e.g mats, blocks, straps).

A core highlight of this retreat is a one-on-one intuitive coaching with Emilie or biofield tuning healing session with Holly.

Two group beach days with transportation (picnic lunch included).

Commune with the natural surroundings including local magical waterfalls.

Free time for many local activities including enjoying the beaches and swimming in the healing waters of the Caribbean ocean, hiking to waterfalls, and local sightseeing.

Enjoy and relax on-site. Amenities include a pool, jacuzzi, a sundeck with an epic view of the Caribbean ocean and rainforest, and access to book a massage.

Unlimited local Costa Rican coffee, herbal and black teas and water.
Leaders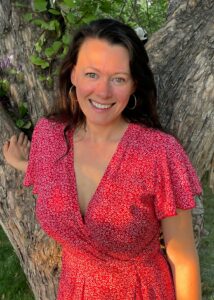 Emilie Kershaw
Emilie is a spiritual mentor, intuitive guide, medium and yoga instructor. Emilie offers readings that help connect individuals to their spirit guides, past loved ones and inner own knowing. During these readings she uses a mix of psychic and mediumship methods that allow her to become a channel for messages of support, love and guidance that are specific to each individual's life path. Emilie also works as a spiritual mentor,…
Learn more about Emilie Kershaw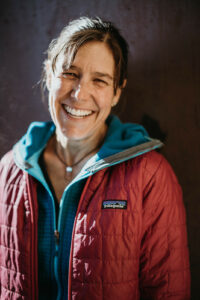 Holly Copeland
Holly is a certified human potential and Neuromeditation coach, sound and Reiki healer. She unites ancient wisdom with modern science through a heart-centered approach that empowers clients on their path to liberation in a way that harnesses modern technologies and is also simple, easeful, and natural.  Holly uses both Reiki and sound healing with tuning forks in an integrative quantum healing experience. Through meditation practices from subtle energy, Dzogchen, and…
Learn more about Holly Copeland