Awaken Your Soul
With Kim Fawcett and Allison Kamuf
September 11 - 17, 2023
Find rest and enjoy time in a private oceanfront, jungle nature sanctuary tucked away at the Samasati Yoga and Wellness Retreat Center.  Far too often women have lost themselves while raising kids, working, and caring for their families. This 6 night/7-day retreat is designed exclusively for women who are feeling the call to escape the fast-paced life of career, raising children and being everything to everyone.
The Awaken Your Soul retreat is crafted to intentionally create time in a sacred space to bless yourself and restore your mind, body, and spirit. Plan to start off each morning with yoga, movement and meditation exercises that will help you realign with your body and soul.
The days are lightly structured offering you the opportunity to enjoy the beach, pool, hiking, or an activity of your choice.
Daily wellness workshops, journaling and reflecting in solitude during the Awaken Your Soul retreat will connect you with the peace and power of nature as you awaken, heal, and align. As you find rest you will start to feel instead of think and in the quiet feeling find there is depth and purpose.
If you are open to finding a new spiritual journey or interested in reawakening one you lost, this retreat is custom made for this season of your life.
What's included:
This 6 nights/7 day, all-inclusive package has been created to pamper and care for your soul including a balance of adventure, yoga and movement, quiet down time, and opportunities to participate in workshops and exercises that will awaken your soul.
PRICE INCLUDES
Overnight double occupancy accommodations at Adventure Inn in San Jose on Monday, September 11th (https://www.adventure-inn.com/)
Transport from San Jose airport to Adventure Inn
Welcome reception at Adventure Inn, Monday, September 11th.
Breakfast Tuesday, September 12th
Transportation to Samasati Retreat Center via private van (departs
6:30 am from Adventure Inn, San Jose, approximately a 4–5-hour drive)
Samasati Retreat Center accommodations (5 nights)
Freshly prepared organic farm to table meals (breakfast, lunch, dinner)
Daily (each morning, evening), yoga, movement, meditation, breathwork
Private use of 200-acre retreat center and nature reserve (hiking trails,
pool, jacuzzi) no other guests will be on site during our stay.
Wellness workshops (Featuring Nationally Board-Certified Health and
Wellness Coach, Allison Kamuf)
Private health coaching to examine and recast lifestyle and health goals
(45-minute session)
Transportation to beaches and local town
Hike to private waterfall and swimming area
Jungle bathing experience
Jungle night hike with Samasati nature guide
Guided retreat journal to help you reflect and reinspire your soul.
Cacao Ceremony (evening)
Goodbye party (colorful sundress recommended)
Peace, quiet and solace you deserve!
For additional fees guests can select single occupancy rooms at Adventure Inn, book excursions (zip-lining, horseback riding, guided hikes), spa services and order organic chicken or seafood entrees nightly.
Reserve your spot today with a $500 deposit
Talk with Kim
Awaken Your Soul retreats are designed uniquely for women seeking rest and
solitude from the demands of work, family and life please contact
info@awakenursoul.net to arrange a time to talk with her in person about how
visiting the Costa Rican jungle will transform your soul.
COVID Cancellation:
Trip insurance is not included, and it is highly recommended that you consider
purchasing coverage for your travels. If the US or Costa Rican governments
prevent in country travel due to COVID 19 retreat fees will be reimbursed or
applied to a future retreat package.
Leaders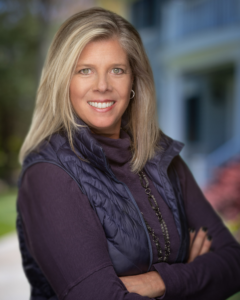 Kim Fawcett
Kim Fawcett is the President and Founder of Awaken, a spiritual wellness practice offering spiritually grounding wellness retreats and workshops. Kim considers herself a 'free thinking' Christian who loves Jesus and the very deep spiritual truths that are found in His teachings. She also knows and respects other well-known spiritual teachers and guides and finds beauty in the diversity of teachings found in most of the world's religions. Kim's journey…
Learn more about Kim Fawcett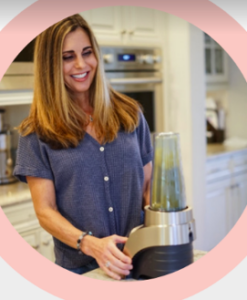 Allison Kamuf
A National Board-Certified Health and Wellness coach, will partner with Awaken Your Soul retreats in September 2023 to offer women the opportunity to get to the root causes of their health and fitness challenges. Allison will offer interactive workshops during the weeklong event focusing on How Women's Hormones Impact Health: a peri, pre and menopausal deep dive, and Gut Health Matters! – How you can eat to strengthen your mind,…
Learn more about Allison Kamuf