Meghan Stepnowski Tolhurst.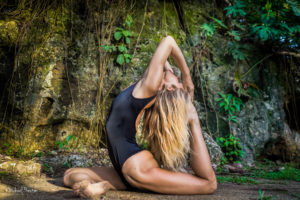 Meghan Tolhurst ERYT 200, M.A. Literacy Education, Certified Ayurvedic Yoga Massage Therapist
Meghan is an educator and an explorer. She began practicing yoga almost 20 years ago and has been teaching for more than 10. She became interested in yoga because of the way the practice connects the body to the mind and the heart. Her classes combine her passion for empowerment through conscious connection and living a sustainable life with purpose. Her style is fluid whether in the studio or on a paddleboard, anchored by the foundations of alignment and pranayama. While she practices asana daily, she believes the true practice begins when we step off the mat.
A lover of language, Meghan has a Master's Degree in Literacy Education with a specialization in English as a Second Language. She is a writer, published in Elephant Journal, Yoga Trade, and Sri Lanka Travel Magazine. She is the previous program facilitator and current Marketing Director for the Peace Through Yoga Foundation.
She is most at home near salt water or holding a suitcase. Subsequently, she has lived and taught extensively in North Carolina, South Africa, and Costa Rica. She has co-led workshops in both Nicaragua & Aruba. Her most influential teachers include: Ashley Ludman, Kristin Cooper-Guluk, Melanie Castleman, Susana Harwood Rubin, Adriana Leiva, and Ancel Mitchell. She is currently pursing her 500 hr RYT with Phoenix Rising Yoga Therapy of Vermont