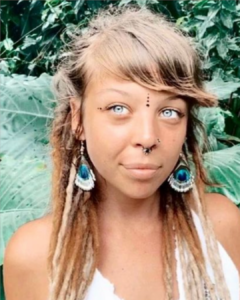 Founding Partner | Kambo Facilitator | Shipibo Konibo Healer Apprentice
Sandra started on a healing path when she found herself seeking a deeper understanding, lost in the highly competitive stress landscape of her former life. In a continuous journey of learning, integrating and working with the blessings of Pachamama, it was plant medicine that reconnected her true purpose. She found her calling and dedicated her life in service to the medicine.
She brings through the Wisdom of Mother Earth, through Cacao and Kambo Ceremonies, with purpose to awaken Consciousness and anchor the Grid of Light for Earth. Sandra shares the importance of reconnecting with Mother Earth, for the deep wisdom that is revealed through  plant medicine ceremony and connection to the Greater Truth. Also she is hosting a podcast, "Divinely Guided Conversations"
,
 which conducts interviews about spirituality, plant medicines and expanding the Consciousness.
Events with Sandra Tentiu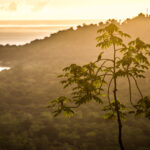 Inner Flight Retreat
January 15, 2023
Inner Flight Retreat is a healing, centering, nourishing retreat journey. Our intention of this retreat is to guide participants to a clearer understanding of who they are and what they need to expand further on their journey, empowered, supported and activated in their powers and abilities. Through Inner Flight Retreat we will share practices, ceremonies and activities designed specifically for deeper understanding ourselves and bringing more balance to our lives…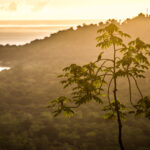 Inner Flight Retreat Fall
October 23, 2023
Inner Flight Retreat is a healing, centering, nourishing retreat journey. Our intention of this retreat is to guide participants to a clearer understanding of who they are and what they need to expand further on their journey, empowered, supported and activated in their powers and abilities. Through Inner Flight Retreat we will share practices, ceremonies and activities designed specifically for deeper understanding ourselves and bringing more balance to our lives…