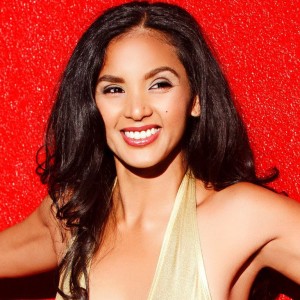 In her joy when teaching, Riyaana Hartley has shared the gift of yoga and standup paddleboard yoga from LA studios to hip hop music festivals, from prestigious San Francisco museums to the jungles of Costa Rica and afloat on the Aegean and Caribbean Seas! Stoked on yoga, music and travel she's also worked with Wanderlust Festival for three years connecting yogis to some of the best events on the globe! Riyaana teaches with joy and curiosity, inspired by the mysteries and dance of life and our bodies. Her intention is to create a space for students to experience peace, self love and clarity in their practice.
Riyaana Hartley travels the world teaching yoga and providing marketing consultation for like-minded individuals and organizations. When she is home in Los Angeles she nourishes her two other passions, film making and sustaining her non-profit, Fly Buttrfly, which supports women in their journey to being Fully Expressed. She teaches Prana Flow Vinyasa and Standup Paddleboard (SUP) Yoga and produces events and retreats to bridge community and artists in service.
Follow Riyaana on instagram.