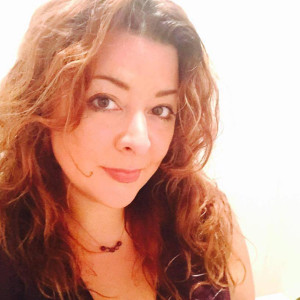 Awaken Your Intuitive Muse
We all get hunches, gut feelings, a soul whisper or even a knowing… yet how do we learn to trust our inner world? Our Soul communicates to us through feelings, images, words and sensations that flow through each of our energy centers (the chakras) and hold the keys to healing, greater joy, freedom, awareness and pleasure. We are all born with this divine connection and at the Pura Vida Playshop we can play and explore, go deeper and laugh at the truths that arise!
* What is intuition?
* How can we tell the difference between intuition and fear?
* Get PAST fear and get CLEAR.
* What is your intuitive style? Are you an emotional intuitive (empath), mental, spiritual, physical or a combo of these?
Get past fear/culture/tribal voices that may be blocking your true inner wisdom. Connect to your own Soul-voice in fun & practical ways and learn how to trust your intuitive muse! We will explore through lecture, meditation, journaling, group and partnered exercises. Making way for our Soul voice to rise and embodying our truths!
Special Offers:
Vanessa will be offering one on one sessions at the Pura Vida Playshop at special rates for participants. Take advantage of this opportunity and make the most of your retreat!
Akashic Records Reading:
One hour $125 usual rate is $225
The Akashic Records are the energetic library of our Soul. Your own records hold the chronicles of your journey. 
Vanessa

connects to your record keepers and records to shed light on your relationships, soul purpose, business, opportunities, life challenges, patterns and gifts to support you to have the best life your heart is wanting.
Two hour session is $200, usual rate is $300
If you've always felt you've been here on earth before, have an intense attraction to a particular time in history or would like to explore present-day phobias, relationships, talents and attractions…a past life regression maybe right for you. Past life regression is a healing modality that uses hypnosis to recover memories of past lives or incarnations.  
More About Vanessa … 
Also known as the Urban Priestess, Vanessa guides truth-seekers to connect to the deep wisdom of their intuition so they can tap into their internal power and create the lives they were born to live.
Once New York's best kept secret, Vanessa has been doing intuitive sessions since her teens and has read thousands of people throughout the world, from every imaginable sector of life and in two languages.
She has been called a "full service healer" in that she can connect to the underlying soul causes for challenges through her game-changing strategic intuitive sessions and then support change through transformative hypnotherapy.
Teaching hundreds of clients to awaken and develop their intuitive skills, Vanessa offers group coaching, private coaching and live workshops that inspire, inform & empower through using practical techniques for leading a powerful, spirit-centered life.
Vanessa has studied at the Hypnosis Institute with Dr.Barry Seedman and been a certified clinical hypnotherapist since 1997. She can guide you through hypnosis to explore possible past lives and then guide you to your own deep wisdom. By connecting to your own higher self and hearing advice from yourself, Vanessa believes that you will integrate the information and that it will increase your own confidence and ability to manifest more peace, joy and emotional freedom in your life.
"I use my intuitive abilities to reflect your creative power right back to you. My purpose is to serve you on your path to your highest calling and your most exquisite freedom."