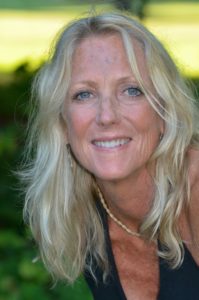 Karen began her yoga journey in 1999 as an effort to recover from illness.  Along the way, she fell in love with the practice of yoga, particularly in the tradition of Bhakti Yoga — the Yoga of love and devotion — and is continuously deepening her knowledge by embarking on a spiritual pilgrimage to India for several weeks each year.
Karen's classes are truly an offering from her heart.  She creates a nurturing space for her students to feel safe, and offers them the freedom to discover their own innate wisdom and become their own best teacher.  She understands that Yoga is a opportunity to grow and to see ourselves as divine beings of light, and she nurtures this within not just her students, but the community she has created at Yoga Mandali, Saratoga's premier Yoga & Bhakti Center.  She believes in the power of giving and receiving love, as well as creating a space for sangha.
Karen is a 500-hour Registered Yoga Teacher.  She's been sharing her love of yoga since 2005 after having received Iyengar Certification from the Yoga Center of Seattle, followed by Ashtanga trainings with David Swenson and Manju Jois.  Karen's 200-hour and 300-hour trainings are through Gopi Kinnicutt of the Bhakti Yoga School, in the vinyasa style with deep roots in the tradition of Bhakti Yoga.  She lives for Kirtan and gatherings with like-minded friends.
Events with Karen Score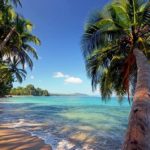 Escape to the Rainforest
November 9, 2019
Legends say that hummingbirds float free of time, carrying our hopes for love, joy and celebration. The hummingbird's delicate grace reminds us that life is rich, beauty is everywhere, every personal connection has meaning, and laughter is life's sweetest creation. Experience the sweet sound of the hummingbird's wings along with the multitude of magical rainforest inhabitants in this biodiverse ecosystem — monkeys, sloths, over 400 species of birds, hundreds of…