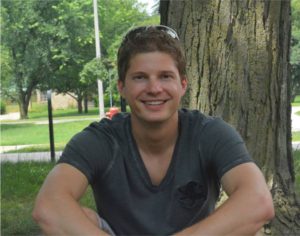 Brendan has always had a love for growth, whether his own or in the context of helping others.  In fact, he recently made the decision to leave a full-time career in Engineering in order to commit full time to his true passion of guiding and assisting others to achieve their fullest potential in life.  In addition to being a student of life, he is a spiritual Life Coach, a motivational speaker, a magazine entrepreneur, a body worker with a Reiki Master Certification, an Astrologer, and above all, possesses a fervent passion for the path of discovery and helping others find their true life purpose.
Brendan offers the gift of heart-centered listening and a graceful ability to gently guide clients through the most challenging of circumstances as transition has been an integral part of his own journey.  He is able to combine these gifts with a practical foundation in Reiki, Somato Respiratory Integration, and his own unique body work.
Much of his personal time is devoted to his Magazine, "A Lightworker's Journey" which is based upon personal stories, and how those stories are connected to the world as a whole. The magazine explores the art of sharing and the various ways in which human wholeness can be achieved and embodied through the one thing that connects all of us together; Self-discovery.
Brendan also enjoys practicing meditation, learning about Sacred Geometry, and finding new ways of enriching both his own life and those around him.