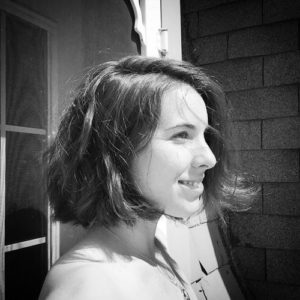 Vanessa has been trained as a Licensed Soul Therapist and as a Professional Past Life Regression, under the ongoing leadership of Deborah Skye of Soul Therapy School®. She has since deepened her skills as a spiritual healer and guide through an intensive 13 Wisdom Teachings Apprenticeship program and is now serving and creating profound healing platforms for her clients around the world.
Vanessa is trained as a Reiki Master Teacher trained by Hillary Faye and attuned by Melanie Ollenberg as well as a Cranial Sacral Therapist under the direction of Dr. Robert Harris from the Cranial Sacral Therapy Centre. Currently in the process of her advanced visceral training, she uses these very gentle and grounding healing modalities in a seamless blend to help her clients and patients bring themselves to their optimal physical expression and embodiment. As a cranial sacral therapist she works frequently with dance artists and performers, as well as with children and trauma patients to relieve associated injuries and pain. She is also trained in GRID Trigger Point Therapy and uses the GRID roller to help empower her clients with at home myo-fascial release techniques for alleviating pain and tension.
An artist and teacher from her heart, she uses her own passionate life experiences to draw inspiration and knowledge to her work and teachings. This enables her to connect deeply with others in a way that fosters the emergence of humanity's unconditional loving nature. She is highly sought after for her ability to find the commonalities of many practices and apply them in an invaluable way for each individual. Vanessa intends for the insights she intuitively receives to support others personally and globally. Through her service she strives to encompass the truest sense of universal healing and empowerment to support in the current and future evolution of men, women and children worldwide.