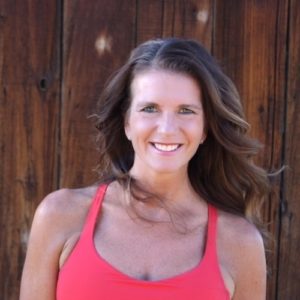 Yoga Ambassador
My yoga journey began 20 years ago with a simple New Year's. After years of teaching fitness classes, I realized my body is a temple and it was time to treat it with respect and kindness. I quickly realized that through my yoga practice I found balance both physically and spiritually in my life. From this process of self-acceptance and spiritual growth grew a desire to share yoga with others, and I pursed my yoga certification in January 1999.
I have witnessed how a regular yoga practice has helped many students with chronic pain and physical injuries. As a certified Spinning and Pilates instructor I have the opportunity to work with many athletes and have seen the correlation of incorporating a yoga practice into their training module and improved sport performance. Yoga truly is for everybody and can be as physically challenging and powerful or as restorative as needed.
My passion is an athletic based Vinyasa Flow. I enjoy bringing my fitness background into my yoga classes and I encourage students to embrace their own "edge" by recognizing the physical intention of each posture while remaining mindful to the importance of breath with proper alignment.
I am honored to guide my students along THEIR yoga journey. It is my desire to meet each student where they are in their practice and carrying them towards who they wish to be on and off the mat.
Events with Christina Rairdan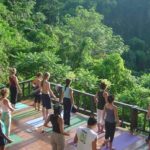 Yoga Revival at Samasati!
February 8, 2020
Overview Highlights Bookings open on July 20th. Daily yoga and meditation taught by Christina and Tina in the lush setting of the rain forest. Three organic and locally sourced meals a day accommodating all dietary needs. Guesthouse lodging and bungalows, built from native trees in the rain forest are set within the grounds of this sanctuary space. Daily shuttle to beaches and nearby town Onsite spa offers massage and treatments…