Myiesha "Mya" Cato is the CEO of Meeyogi, a certified yoga instructor, integrative enrichment specialist, writer, creative enthusiast, and community activist. She is a first-generation Afro-Caribbean-American woman who grew up traveling the world as a military kid.
In 2014, Mya found herself in a yoga class as an avenue to release physical and mental stress. The beginning of her yoga journey was ignited after receiving a sense of balance between the mind, body, and spirit. Her practice gave her liberation and a love for life.
The broke college student at the time couldn't afford weekly yoga classes so she decided to self-study through books and "YouTube University." Just a year after she began her personal yoga journey, Mya graduated with her AA in Business Management, resigned from her insurance job and decided to spend her savings on a 200-hour Yoga Teacher Training.
After receiving her certification, she began teaching yoga classes in the park. In 2017, Cato founded Meeyogi, a mobile yoga company in Tampa, Fl. The mission of Meeyogi is to create space for people to heal and to evolve into the best versions of themselves through movement, mindfulness, and music.
As an integrative enrichment specialist with Urban Yoga Foundation, she teaches mindfulness practices to children to help create an environment of social-emotional change. Mya has gained much acknowledgment for her Trap Yoga movement which combines yoga, dance, tribal movement, trap and hip hop music for an eclectic yoga experience like no other. She has worked with various organizations such as the Allstate Foundation, the University of South Florida, the Boys & Girls Club, the Alpha Kappa Alpha Sorority and many others. She's been featured on local news channels like Tampa Bay's Morning Blend, Sarasota's Suncoast, and Bloom TV.
Having written her first e-book in 2019, The Beginner's Guide to Yoga, Mya's goal is to share the art of yoga with as many people as possible. She has led multiple wellness sessions geared towards women empowerment and self-care for young ladies. She believes that yoga is for everybody and seeks to enlighten the world through practice.
Testimonials
 "She is amazing and really makes every experience phenomenal. I truly recommend her." – Phillip S.
"I have been attending Mya's classes sporadically for over 2 years, each session is its own experience. She is a stellar instructor that is gentle yet challenges you and your practice to be stronger, more aligned and overall better. Safe spaces for everyone and always a good vibe!" – Devan C.
"What a goddess. Mya is all about trusting your body and learning how to move and breathe while making it soulful. It was a safe space with love and encouragement, and everyone should experience the MEEYOGI way at least once." – Danny J.
Events with Mya Cato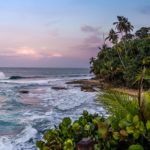 DISCONNECT TO RECONNECT
September 27, 2021
Often times we get caught up in our routines and we start to feel like robots. Wake up, work, eat, play, sleep. There might be some spontaneity every now and then. You might go on a vacation every couple of months with friends or family. But how often do you get away with the intention to disconnect from your normal routine and reconnect with yourself and with nature? As humans,…