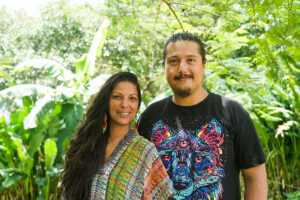 Josue found his path in life in the meeting of music, medicine and integration. His journey started as an apprentice during Ayahuasca retreats with a gifted Peruvian Medicine Woman. He soon was given the responsibility of holding ceremonies and retreats himself. His journey continued when he embraced the traditional Lakota Vision quest, a ritual of prayer, fasting and isolation in nature.
From the assimilation of these various experiences, the vision of Mundo Gente Medicina was born. A place where seekers can encounter these beautiful and different traditions and experience their medicines and healing tools. And as a gifted musician, Josue guides participants in their inner-work with music and song that supports the healing journey.
Josue also gives great importance to the process of INTEGRATION, where the powerful knowledge gained through the work with the medicine and tools can be assimilated into our daily life. Josue offers sacred medicine coaching so that participants can keep the teachings alive once they return home.
Events with Josue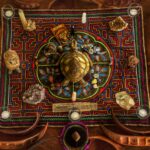 Journey to Self
April 17 - 24, 2023
Join us on this journey to self-awareness through plant medicines guided by caring and experienced masters of ceremony. Each day of this experience has been specially curated to provide support and nourishment for the journey of your lifetime. This plant medicine retreat is not for those merely interested in plant medicine, but for those who are truly ready to face their shadows and engage with themselves on an inner-worldly level. …