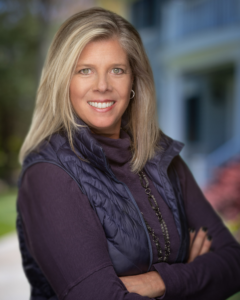 Kim Fawcett is the President and Founder of Awaken, a spiritual wellness practice offering spiritually grounding wellness retreats and workshops. Kim considers herself a 'free thinking' Christian who loves Jesus and the very deep spiritual truths that are found in His teachings.
She also knows and respects other well-known spiritual teachers and guides and finds beauty in the diversity of teachings found in most of the world's religions.
Kim's journey into the mystery of spirituality began at the age of 16 when, through the sudden death of her mother, she began to experience spiritual encounters and become intuitively aware that there was something more than just the physical life we live.
Kim's life mission is to be a source of positive energy and enthusiasm while helping every person carve out their own spiritual path that awakens their soul and aligns them with their life purpose. Kim teaches and speaks about her experiences with spiritual truths through the lens of a professionally diverse career, and life as a wife, mother, daughter, and friend.
Kim's career has spanned 30 years and taken her through seasons in both government and non-profit leadership. As a state representative in Connecticut, Kim was known to be, "Your Voice for Change". Elected at just 35 years old and one of the only women serving in the legislature with school aged children, Kim's career has always involved navigating challenges and finding balance. Most recently, as a non-profit executive Kim's team coined the term "spirit lead professionals" in an effort to align daily with their professional callings. Leading her organization through COVID, leadership changes and a $14 million capital, Kim grew through the trials and learned to rely on her faith and spiritual practices for clarity and confidence.
Today Kim is a master's student seeking a degree in Transformative Spirituality, and practitioner of daily yoga, prayer, and meditation as she seeks His wisdom through silence, solitude and nature. Kim has been married to her husband Rick for 28 years and is the proud mother of three amazing adult children. One who is currently serving with the United States Peace Corps in Africa. She loves gardening and when at home is always accompanied by her dog Nahla.
Events with Kim Fawcett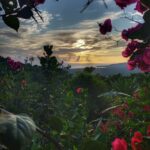 Awaken Your Soul
February 18, 2023
Find rest and enjoy time in a private oceanfront, jungle nature sanctuary tucked away at the Samasati Yoga and Wellness Retreat Center.  Far too often women have lost themselves while raising kids, working, and caring for their families. This 7 night/7-day retreat is designed exclusively for women who are feeling the call to escape the fast-paced life of career, raising children and being everything to everyone. The Awaken Your Soul…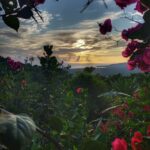 Awaken Your Soul
September 12, 2023
Find rest and enjoy time in a private oceanfront, jungle nature sanctuary tucked away at the Samasati Yoga and Wellness Retreat Center.  Far too often women have lost themselves while raising kids, working, and caring for their families. This 7 night/7-day retreat is designed exclusively for women who are feeling the call to escape the fast-paced life of career, raising children and being everything to everyone. The Awaken Your Soul…