Troy and Caroline Wentzlaff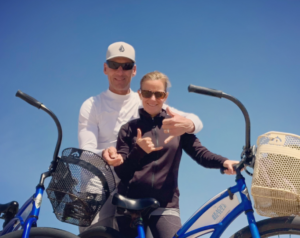 Caroline and Troy Wentzlaff will team up with Awaken Your Soul Retreats in February 2024, bringing their joint passion for fitness and health to the weeklong jungle retreat.  The husband-and-wife duo have been married for more than 25 years and bring a holistic whole-body approach to health and wellbeing.
Trained as an Integrative Health Coach from the Institute of Integrative Nutrition (IIN) of NYC, Caroline will join the Awaken Your Soul retreat team to support individuals as they explore how to make nutritional and lifestyle changes to improve their health and wellness. Navigating bio-individual issues such as nutrition, stress, sleep, and movement to help each guest return home with improved health strategies.
Caroline's colorfully, creative life experiences and passion for health and wellness led to a natural alignment with her partner and fitness guru husband Troy, of Troy's Total Training.
Master Fitness Trainer and U.S. Army Veteran Troy Wentzlaff has been providing professional fitness instruction and quality exercise coaching for over 20 years. Through his Washington, DC based fitness practice, Troy's Total Training, he provides private training for individuals, pairs and groups through both in-person and virtual sessions. Troy will bring his unique talent, charisma, and genuine enthusiasm for fit living to the Awaken retreat.  Leading daily "Troy Talks" on current fitness trends and daily fitness sessions aimed to help stretch, strengthen, and awaken your body and soul.
Troy is a certified personal trainer specializing in women's fitness, golf fitness, speed and agility, athletes acceleration and TRX suspension training sports medicine.
Events with Troy and Caroline Wentzlaff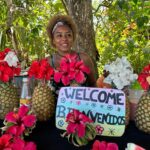 Awaken Your Soul … Focus. Fuel. Fit. Flow.
February 25 - March 2, 2024
Are you longing for a more purposeful and fulfilling life? We all get pulled in many different directions, we become drained and struggle to find time for the things that matter most.  Life goals are lost, and the daily grind takes over. Maybe you are on deck for a "strategic withdrawal."  A time when you gift yourself a deliberate break, take a panoramic view of the world and the opportunity…