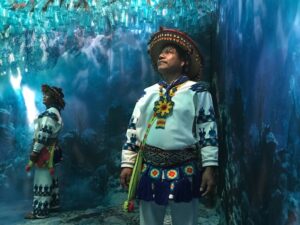 Modesto Rivera Lemus is a Wixarika medicine man, he
heals with his music he plays the traditional violin. He is a
traditional artist from the State of Nayarit in Mexico were he
was born and raised. From a young age until now he continues
the sacred path of service to his ancestors between the artistic
and musical expressions in ceremonial and cultural gatherings.
As a Marakame, he is a channel and messenger to the creator
and all the Universe. In his ceremonies he reminds us of our
divine gifts that come from light and love.
Modesto has dedicated his life to the service of humanity to
work as bridge between worlds of tradition and modernity;
creating harmony and balance to help the transformation and
healing of humanity, the planet and all our relationships.
Events with Modesto Rivera Lemus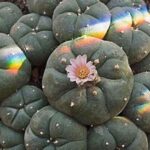 Peyote Heart Retreat
August 11 - 17, 2023
Peyote Heart Retreat is a healing journey to check on your inner self. We offer a safe space in the heart of nature to open up and scan your deep unconscious programming to see what you carry and allow yourself to decide what you choose to keep and let go of what no longer serves your divine purpose. We will provide a safe space to learn different self-awareness tools to take…