Awake Connect Transform
With Max Gilreath
November 9 - 16, 2018
Do you feel that nature could be key to your healing process? A sanctuary within a natural setting with the retreat designed to support those wanting aid in all key areas of health -Mind-Body-Spirit.
This all-inclusive retreat-all of the details of our trip, from arrival to departure, are managed by us.  Your focus is to Relax, Breathe, Heal, and Transform.
Includes:
Transportation between airport and Samasati
Lodging and all meals
Group Activities and Tours (Educational, Physical and Spiritual)
Self Care  (massage, yoga, meditation)
All Included Activities and Tours
-Mind
~Group Meditation sittings
~Yoga group classes
~Caribbean Style cooking class
-Body & Spirit
~In addition to yoga classes package includes:
~Massage Therapy
~Medicinal Foods Educational Hike
~Jungle Hike with guide
~ Fitness and training classes
*Additional optional activities available for those wanting to move deeper into their Mind/Body/Spiritual needs.
Leader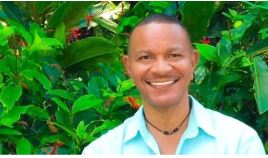 Max Gilreath
Max Gilreath Retreat Leader and SPR Founder After more than thirty (30) years of Executive Sales experience with Fortune 100 companies, Max Gilreath, SPR Founder experienced a layoff and became ill. The illness opened his eyes and mind to the poor state of his physical, emotional and spiritual being. While working with a Career Coach, he awakened to the desire to change his life and lifestyle choices, with a…
Learn more about Max Gilreath