Awake Connect Transform
With Max Gilreath
March 2 - 9, 2019
Awaken Connect Transform
Do you feel that nature could be crucial to your healing process? A sanctuary within a natural setting with the retreat designed to support those wanting aid in all areas of health – Mind-Body-Spirit. The all adult retreat is all-inclusive, all of the details of your trip, from arrival to departure, are managed by us.  Your focus is to Relax, Breathe, Heal, and Transform.
Includes:
Transportation between airport and Samasati
Are you experiencing?
Lack of energy and passion
Career transition or job loss
Individual or groups of 10 to 40 persons.
We promise an experience to last a lifetime.
Leader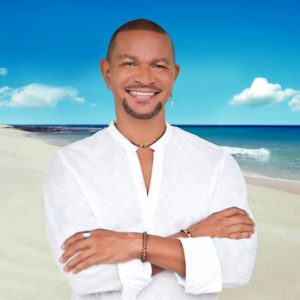 Max Gilreath
Max Gilreath is founder of "Second Prime" Transformation Retreats, Life Coach, Author and International Keynote Speaker. A former business executive for Fortune 100 Corporations, Max left behind a successful career in Information Technology sales and marketing. At the peak of his earning ability, he was laid off from a job that he thought would take him into retirement. Disappointed, unhealthy, and uncertain of his future, he sought guidance and direction…
Learn more about Max Gilreath