Awake Connect Transform
With Max Gilreath
March 2 - 9, 2019
Awaken Connect Transform
Do you feel that nature could be crucial to your healing process? A sanctuary within a natural setting with the retreat designed to support those wanting aid in all areas of health – Mind-Body-Spirit. The all adult retreat is all-inclusive, all of the details of your trip, from arrival to departure, are managed by us.  Your focus is to Relax, Breathe, Heal, and Transform.
Includes:
Transportation between airport and Samasati
Caribbean Culture Orientation
Two, Self- Care (Massage) 45 Minute Sessions
Medicine Man (Medicine Plant) Hike and Tour, Harlf or Full Day
Caribbean Dance Lessons (Samba, Merengue)
Indigenous Culture Tour (Full Day, Optional at Additional Cost)
Guest will experience ample time outside the Retreat schedule, for rest and relaxation, exploration, adventure, (optional) tour and activities.
Specific times and schedules will be provided during orientation. IT'S ALL ABOUT YOU!
Max offers one hour 1:1 (Stress Relief Coaching), at no additional cost.
Are you experiencing?
Lack of energy and passion
Career transition or job loss
Individual or groups of 10 to 40 persons.
We promise an experience to last a lifetime.
Check out our video here:
Reviews from previous clients who attended Second Prime Retreats:
"Second Prime Retreats provided me with the unique opportunity, to decompress while experiencing the eclectic cultural diversity of Costa Rica's Caribbean."
"Second Prime Retreats is a company of trust and we are very proud to be their partner. Max is a pleasure to work with and we have no hesitation in recommending him as your travel partner!"
"SPTR is the only way for mature people to travel. Professional and knowledgeable, they remove the worry and hassle out of the experience, so that you can enjoy every moment of your Caribbean adventure. This is a good value for high quality services."
"Costa Rica's Caribbean is beautiful and enchanting. Second Prime Retreats provided both relaxing and transformational experience. A great company with lovely and positive people, focused on your complete satisfaction.  I highly recommend Second Prime."
Leader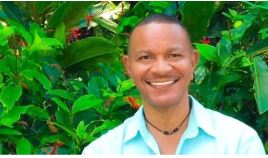 Max Gilreath
Max Gilreath Retreat Leader and SPR Founder After more than thirty (30) years of Executive Sales experience with Fortune 100 companies, Max Gilreath, SPR Founder experienced a layoff and became ill. The illness opened his eyes and mind to the poor state of his physical, emotional and spiritual being. While working with a Career Coach, he awakened to the desire to change his life and lifestyle choices, with a…
Learn more about Max Gilreath