Nature is Medicine – Cancer Wellness
With Max Gilreath
November 15 - 20, 2019
We are not doctors. We offer a nonclinical integrative approach with your clinical treatment, to cancer and your wellbeing.  Samasati, a natural oasis for healing and transformation, provides nature as medicine. The focus is on Mind | Body | Spirit | Mission balance for the integral being. Forest bathing enhances immune function (human natural killer activity) and expression of anti-cancer proteins. Max's loss of family and friends, and experiencing suffering from cancer, has impassioned him to advocacy for cancer prevention, wellness and healing.
Women | Men | All Adult Ages Welcome | No Children
SPR Never Cancels Retreats, Regardless of the Number of Bookings
Early Booking Discount Ends September 12th, 2019
Diagnosed with Cancer, Stages 1 to 4. Cancer Remission Stages 1 or 2
---
Rainforest Therapy         
The focus is on Mind | Body | Spirit balance for the integral being.
Clear your mind and spirit, through nature's natural decompression chamber. Feel the stress and anxiety melt away, be present for deep relaxation and peace of mind.
Rest, let go and be, rest your mind and body so that your spirit and peace are present and aware.
Breathe clear and clean air, take deep breaths and release anxiety. Know, understand and control the life-giving breath.
Rejuvenate, your passion, as you awaken, connect and transform. Be your inspiration.
Transform, take back what is lost, control your mind; body and spirit will follow.
Rainforest Therapy is proven to reduce stress, lower blood pressure, boost your immunity and promote healing.
---
10 Reasons Why Nature is the Best Medicine
The Closer to Nature, the Healthier You'll Be
Nature Changes Your Brain – For the Better
Sunny Skies Give You Vitamin D…
…And a Good Night's Sleep
The Outdoors Can Help You Kiss Your Stress Goodbye
Nature has Astounding Healing Properties
Being Outside is Good for Your Mental Health
More Outdoor Activity Makes for a Fitter, Healthier You
Nature Heightens the Senses and Memory
Happiness – Pure and Simple
---
Let's face it, being in nature just makes people happier in general. The great outdoors changes brain chemistry in a positive way, improves mood, decreases stress, provides opportunities for fun, and is simply downright beautiful.
All this ends up making for a happier and, thus, healthier you.
– Earth Porm | March 30, 2019
---
Groups Are Welcome
Book A Group of Six (6) or More, and The Leader Gets a 50% Discount Off Retreat Booking Price for Guesthouse or Classic Casita.
Limit One Person Discount Per Group.
---
Your Package Includes:
Nutritious Meals
Lodging at Samasati Yoga Retreat
Guided Hiking
Yoga & Meditation
Therapeutic Massage
Caribbean Night | Local Caribbean Cuisine | Salsa & Merengue Music
National Park | Waterfalls | Chocolate Factory Tour
Optional Tours, Activities & Spa Services Available Upon Request
Round-trip travel from San Jose (SJO Airport or Hotel) | Private ground shuttle included, or Air transfer optional.
Daily Workshops:
○ Mindfulness
○ Stress Management
○ Natural Health and Healing
Revitalizing "Forest Bathing" ("Shinrin-Yoku")
Restorative Massages and Wellness Treatments
Read More:
https://www.samasati.com/the-retreat/#forest
Experience an astonishing transformation as you adventure through nature's healing place. We Promise a lasting experience. It's all about You!
Be Inspired!
Consult your physician for nature, out of doors based activities.
Physical limitations questionnaire will be provided.
---
"We Promise A Transformative Experience."
Guests Reviews:
Enjoy these reviews from guests who have had the SPR experience at a variety of locations 
Video https://www.youtube.com/watch?v=MK0Cb-Hyu_k&feature=share
"Second Prime Retreats provided me with the unique opportunity, to decompress while experiencing the eclectic cultural diversity of Costa Rica's Caribbean."

---
"SPTR is the only way for mature people to travel. Professional and knowledgeable, they remove the worry and hassle out of the experience, so that you can enjoy every moment of your Caribbean adventure. This is a good value for high quality services."

---
The experience was great even with some distance considering the initial ideas I had over the retreat. I had an amazing experience in Samasati last week. You own a stunning place and work with great people! It has been a great feeling welcomed. Thank you to all the staff! I was expecting to reconnect with myself and with the primary rainforest, meet great people, those objectives were fully met.
---
"Unique & inspirational adventure-retreat no matter what age! I can't say enough about my experience with Second Prime Retreats.  From the genuine kindness, hospitality and professionalism provided by staff members Max and Annie – to the astonishingly clean, comfortable and new accommodations of the Villas – to the fresh, delicious & locally authentic cuisine prepared by Chef Christian-to Roxanna's revitalizing & personalized on-location massage, our all-inclusive vacation package provided the much-needed respite and renewal from mid-life responsibilities and tensions.
We felt very secure in our private villa overlooking the Costa Rican rain forest, yet minutes away from the Caribbean coast!  A perfect choice if you like to watch Macaws, connect with nature, engage in motivational conversation and experience the goodness of life!"
Mary Beth and Larry, Chicago

---
"Truly a one of a kind experience. Roxanne and Max's team took care of everything and it couldn't have been better. From the outset we were greeted with gift bags filled with goodies and necessities for our stay, scheduled our massages and choose our dinner selections.
We were given some time to explore the decked out private villa and even got to take a quick dip in the pool. After our swim we were greeted by a masseuse who pampered and spoiled us for an hour each. Perfection! Cristian's meals were an experience in itself, Caribbean cooking at its finest. We took time to explore the local cuisine while we stayed in PV. To top off waking up to breakfast every morning, we were greeted with pastry late morning as well. Truly a five star experience, wish we had booked with SPTR for longer."

---
"Great retreat setting, great climate, cool nights, loved the jacuzzi and hikes in the primary forest. I had a great week.

---
"SPTR is located in the beautiful and laid back beach town of Puerto Viejo. The owner, Max, is a fun and friendly guy who has the ability to instantly make you feel at home. I enjoyed the Shiatsu massage by the beach with the sounds of rain and ocean waves. The chef, Chris, makes excellent dishes with local ingredients and species. I would recommend SPTR to anyone who wants to experience a major transformation in life."

---
 "Costa Rica's Caribbean is beautiful and enchanting. Second Prime Retreats provided both relaxing and transformational experience. A great company with lovely and positive people, focused on your complete satisfaction.  I highly recommend Second Prime."

---
"This was our second trip to Costa Rica, and was much better than our first visit. My husband and I were able to relax and enjoy the Caribbean natural bliss experience.  We learned from the first trip that Costa Rica is a very expensive country, especially for food and transportation. It's referred to as the (Switzerland of Central America) due to the inflationary prices for goods and services. SPR is a solid value as a hedge against the high prices. Fresh delicious chef prepared meals alone, makes the retreat experience very cost effective, coupled with comfortable lodging, on-time private transportation, adventurous tours, daily activities, planning, logistics and a great team of people. SPTR offers a total and exceptional All Inclusive package. We love SPTR, and you will too."
Jean and Mark, Alberta, Canada

Leader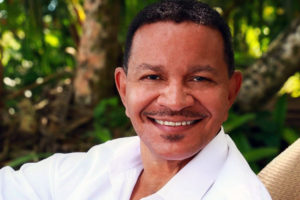 Max Gilreath
Max Gilreath Retreat Leader and SPR Founder After more than thirty (30) years of Executive Sales experience with Fortune 100 companies, Max Gilreath, SPR Founder experienced a layoff and became ill. The illness opened his eyes and mind to the poor state of his physical, emotional and spiritual being. While working with a Career Coach, he awakened to the desire to change his life and lifestyle choices, with a…
Learn more about Max Gilreath