Sacred Wisdom 6 Day Silent Retreat
With Douglas Bentley and Prema Bentley
January 18 - 25, 2020
Take a Journey Deeply Inwards
We invite you to join Douglas & Prema in a small intimate setting of 40 participants deep in the Costa Rica mountains to undergo very powerful and healing processes for Spiritual Awakening and Divine Realization.
This Divinely Guided silent retreat will take participants from all walks of life on a deep experiential journey inwards to unlock the vast peace that awaits within.
This retreat will take you on an experiential journey, leading you each day through powerful teachings and processes to help heal, transform, and free your mind, body, and spirit into states of deep inner freedom, vast peace, and contentedness with all of life.
You will be staying at one of the most respected yoga retreat centers in Costa Rica where you will enjoy deep peace and tranquility as you are nourished by healthy vegetarian food, emerged in deep rain forest, and taken deeply into vast states of consciousness by Divinely lead processes.
Leaders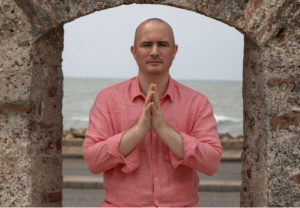 Douglas Bentley
Douglas Bentley has worked with thousands of people from all walks of life, helping them on their journey inwards to discover the natural state of peace and joy that awaits within. Douglas has been deeply on his spiritual journey since childhood, leading him to live in India as a monk for 10 years learning directly from great Spiritual Avatars. After his own awakening, his Masters had asked him to…
Learn more about Douglas Bentley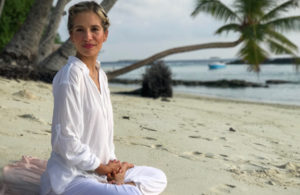 Prema Bentley
Prema is a loved teacher who has helped people from all walks of life heal and transform by her wisdom and her deep connection to grace. Prema has spent her entire life focused on spiritual growth and helping others. She has studied from several Awakened Masters leading her to living in India studying directly from great Spiritual Avatars. Prema was asked by these great beings to travel the world…
Learn more about Prema Bentley