Yoga Revival at Samasati!
With Christina Rairdan
February 8 - 15, 2020
Overview
Highlights
Bookings open on July 20th.
Daily yoga and meditation taught by Christina and Tina in the lush setting of the rain forest.
Three organic and locally sourced meals a day accommodating all dietary needs.
Guesthouse lodging and bungalows, built from native trees in the rain forest are set within the grounds of this sanctuary space.
Daily shuttle to beaches and nearby town
Onsite spa offers massage and treatments
Fresh juice bar
Excursion options will be organized and offered for guests
Special closing ceremony surprise on Valentine's Day for all guests to enjoy!
We will also have an opportunity to spend an afternoon helping at a local center called "Girls for Success." The program is designed to enrich, educate, and empower girls aged 7 to 12 in a nearby rural area. After school each day, the center works with students on English, sewing, art, reading, music, movement, sports and maintenance projects. In addition to these activities, we will volunteer an introduction to yoga practice for the girls. As our retreat approaches, we will provide more information, including specific requests from the center on school supplies and other materials that we can bring as a donation to the facility.
What's Included
8 days 7 nights at Samasati Retreat & Rainforest Sanctuary
Includes daily breakfast, lunch, and dinner
Take a deep dive through yoga and meditation into the 7 Factors of Awakening which include mindfulness, energy, and joy ultimately leading to equanimity. Twice daily yoga and meditation are open to students of all levels and experience. Class styles include flow, restorative and hatha.
Roundtrip airport transfers to/from San Jose International Airport (SJO)*** Must land before 2pm on arrival day
Leader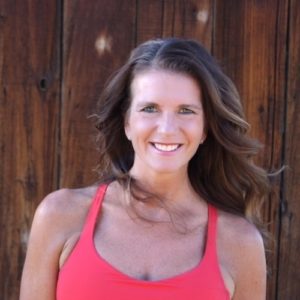 Christina Rairdan
Yoga Ambassador My yoga journey began 20 years ago with a simple New Year's. After years of teaching fitness classes, I realized my body is a temple and it was time to treat it with respect and kindness. I quickly realized that through my yoga practice I found balance both physically and spiritually in my life. From this process of self-acceptance and spiritual growth grew a desire to share yoga…
Learn more about Christina Rairdan