Costa Rica Retreat
With Holly Celestine
October 1 - 7, 2023
Save the date~ book the vacation ~ put down your deposit! 
It's Pura Vida Time

Our retreat is hosted by Samasati which is a beautiful and pristine retreat center located in Costa Rica that will provide the intimate and authentic environment we all seek for nourishing our body, mind, and soul! 
Join me as we journey to this lush jungle paradise off the coast of the Caribbean in Costa Rica where we will be the only retreat with full access to this 250-acre serene sanctuary. Enjoy heart-centered community and conversation as well as plenty of downtime in nature to reflect, relax, rejuvenate, and empower ourselves to living life more fully. 
This Release, Recharge, & Renew retreat is intentionally crafted with YOU as a priority! Offering you this sacred space to restore your mind, nourish your body, and deeply reconnect with spirit giving you a total body tune-up. 
This retreat setting allows us the ability to sink into a deeper connection with our own essence in a way we can't in day-to-day life. We all need to devote time to allow our nervous system to decompress, recalibrate, and rejuvenate so that we can see things more clearly as well as become more available to present moment living. This immersion in nature allows your nervous system and energetic system to relax and unwind. 
Samasati literally means awareness and balance. This tranquil environment is perfect for reflection, relaxation, and rejuvenation for a naturally supported return to wholeness.
The days are lightly structured offering you an opportunity to enjoy light yoga, breathwork, movement, beach time, the pool, nature hikes, nature trek to the waterfall, as well as spending a day in the life of the Indigenous Reserve of Talamanca at the BriBri Reservation, or you can simply master the art of doing nothing but relaxing in the jacuzzi or hammock. 
Revitalizing "Forest Bathing" ("Shinrin-Yoku")
Developed in Japan in the 1980s, Shinrin-yoku is a preventative healthcare and wellness practice that literally means "taking in the forest atmosphere" or "forest bathing." And what better place to enjoy the restorative benefits of Shinrin-yoku than in the 250 acres of primary rainforest that surround Samasati?
Japanese and Korean researchers have produced an impressive body of research that scientifically proves the benefits of immersively walking in nature, which include boosting your immune system, lowering your blood pressure, diminishing your stress levels, and improving your overall mental health. And it's not just about the fitness benefits of walking – trees release phytoncides, which are airborne antimicrobial chemicals that help protect them and surrounding, supportive plants against germs and insects. This benefit extends to humans, as research shows inhaling phytoncides lowers stress hormones and supports natural killer cell activity. You can enjoy this holistic anti-aging practice every day during your stay.
Each morning we will offer light yoga, movement and meditation exercises that will help you realign your body and soul. Our local yogi, Rosemary- Yogini, will gently guide us each day as we enjoy the custom-crafted, hexagonally shaped spaces that are oriented and designed to facilitate transformation, breakthroughs, celebrations and moments of bliss. 
Dining – Farm To Table Delicacies
Sitting in the mountain overlooking the lush Rainforest and Caribbean Sea below, our covered but open-air restaurant provides a dramatic and unique dining experience. We serve 3 buffet style, organic, locally sourced meals daily. Our selections range from Caribbean fusion, Mediterranean Asian to Central American. We bake our breads and pastries fresh daily. Be ready to indulge in our delectable desserts, which often feature chocolate made from organic, local cacao. If you have any day trips or tours planned, we are happy to pack your lunch for you.
Farm to table, sustainable and organic have long been a way of life especially on the Caribbean side of the country, which is among the least modernized. This means the fishermen still catch fish while the farmers still grow their livestock, fruits, and vegetables the way their great grand parents did. We purchase fish from the fishermen the same morning they are caught, and nearby farmers deliver produce to us multiple times a week. You just cannot get any closer to farm to table than this. Most of our cuisine is vegetarian, although fresh fish and chicken preparations are available upon request.
Our restaurant also includes a specialty bar, which serves rich Costa Rican coffee, tea, wine, beer, and fresh cold-pressed juices. Our staff will happily accommodate any requests made in advance such as raw, vegan, gluten-free, dairy- free, or soy-free dishes.
Release, Recharge, Renew and Have Fun~
Step Out of the confines of your day-to-day and experience the limitless potential of LIFE!  Nature, ocean, waves, and toucans will be your soundscape for 7 days. 
While the retreat is its own serene sanctuary, you are by no means isolated. We will also explore local culture, beaches, and shops, in nearby Puerto Viejo. Here you'll experience pristine Caribbean beaches with aquamarine waters that are home to both world-class surfing and incredible snorkeling. In addition to sun and sand, this laid back yet lively town features an array of outstanding restaurants, boutiques, bars, coffee shops, and even local farms.
Indigenous Reserve of Talamanca Tour
Indigenous Life & Customs, Shaman Visit, Chocolate Tasting & Waterfall!
We will also have an opportunity to experience A Day in the Life at the Bribri reservation, the country's largest indigenous community and head of the canton of Talamanca where you'll visit the Indian communities of Volio, Watsi and Santa Fe. The tour begins with a visit to Awa, Bribri for doctor/shaman, who will receive the group at his ranch with his family. There the family will share some of their customs and the history of Bribris.
Then you'll walk to a sacred place on the mountain, where the Bribri have built a replica of holy Talamanca site where they believe God created the Bribri and other humans. The Awa will explain how they believe creation took place and demonstrate a few rituals. You will also have time to see the indigenous handicrafts before continuing your visit.
The tour continues with a visit to a Bribri family where 5 generations live under one roof. This will be direct contact with the lifestyle of these people, you'll learn about their houses, how they cook, what plants they use for healing various diseases, how they produce chocolate and a myriad of details about the Bribri lifestyle. Of course, you'll get to taste the homemade chocolate with different aromas and flavors and will be served a typical Bribri lunch. Also included, you'll have the opportunity to grind chocolate and discover the secrets of this ancient process.
After the family visit the group gets to visit one of the most spectacular waterfalls in the area, the Volio waterfall, the highest in the area at 35 meters tall. After freshening up in the waterfall pools it's time to start the journey back to the retreat center.
Lodging Accommodations – Casitas – Effortless Relaxation
Each wooden cottage was built with reclaimed wood from the area and within walking distance of the main reception and restaurant area. All have spacious verandas overlooking the Rainforest or the Caribbean Sea. Some have an additional bedroom in a lofted area above the main floor. The Casitas can accommodate two to four people. Beds are either King size, Double or Single size.
Standard Classic Casitas – $3500
Each Standard Casitas are in their own secluded area in the forest. The standard accommodation is designed to give you a great deal of privacy and the benefit of developing new friendships and shared experiences with fellow retreat participants.
Shared Casitas offer either two Single beds or one double bed on the main level, and a Double bed in the loft, a private bathroom, a terrace with a hammock, and is set in a little tropical garden planted with local flora.
Premium Private Casita – Single Occupancy $3800 or Double Occupancy $5750
These Casitas have windows that open to prime views of the Rainforest or the Caribbean Sea. Each of them is in its own secluded area in the forest and has a King bed, a private bathroom, a quiet terrace with a hammock and is set in a little tropical garden with local flora.
These Casitas are ideal for couples or for those seeking full private lodging.
Guest House with Shared Bathrooms – Semi- Private Lodging – $3000
For the solo traveler on a tighter budget. Allows for shared living space and two shared bathrooms with a private room for sleeping. Each guest house has a terrace with hammocks and allows the benefit of developing new friendships and shared experiences.
All Lodging locations Feature:
Views of Caribbean Sea and Rainforest
Enclosed in its own secluded area within the retreat
Bathroom private or shared
The Casitas can accommodate two to four people. Beds are either King size, Double or Single size.
Attached Terrace with Hammocks (additional hammocks available upon request)
Linens and towels provided
Ceiling fan (additional fans available upon request)
Laundry service at additional cost
What's included in your retreat:
This 7 days/6 nights all-inclusive package has been created to pamper and care for your soul that include a balance of adventure, breathwork, yoga, movement, sound therapy, quiet down time, and an opportunity to participate in the Release, Recharge, Renew workshop. This workshop supports your body's natural process for releasing chronic tension, self-restricting patterns, and emotional trauma – opening the way for feelings of joy, self-love, and deep relaxation. We will recharge the body and feel a renewed connection to your inner peace & re-awaken your soul.
One group call to get to know your co-participants and answer any questions prior to our departure date.

Airport transport from San Jose airport to local hotel




(

https://www.adventure-inn.com/

)

Overnight double occupancy accommodations at adventure-inn in San Jose on Saturday, September 30

th

 

Breakfast Sunday morning, October 1

st

, prior to departure to Samasati Retreat Center

Transportation to Samasati Retreat Center via private minivan (departs




approximately 7:00 am from Adventure Inn, San Jose, Costa Rica for retreat center, approximately a 4–5-hour drive). The middle part of the drive is quite scenic as you will go through the mountains in a national park, and you will get to stop over at spots serving local food.

Samasati Retreat Center accommodations (7 days & 6 nights of pure bliss)

3 Meals Daily (breakfast, lunch, dinner) – Freshly prepared organic farm to table meals with unlimited water, coffee, & tea available as well as fresh smoothies with meals. 

Daily yoga, movement, meditation, breathwork (each morning)

Private use of 200+-acre retreat center and nature reserve (hiking trails,




pool, jacuzzi) no other guests will be on site during our stay

Release, Recharge, Renew Workshop (Featuring Licensed Vibrational Sound Therapist and Certified Trauma Therapy Coach, Holly Celestine)

A day in the life of the Indigenous Reserve of Talamanca – BriBri Reservation – Life, Customs, Shaman Visit, Lunch, Waterfall, Chocolate Tasting

Transportation to beaches and local town

Hike to private waterfall and swimming area

Jungle bathing experience

Jungle night hike with Samasati nature guide

Retreat journal to help you reflect and reinspire your soul

1 Sacred Circle Cacao Ceremony (evening event)

1 Sacred Circle Drumming & Fire Ceremony (evening event)

Goodbye party (colorful sundress recommended)

Peace, quiet and the solace you deserve
What's Not included:
Air fare to Costa Rica

Tipping of guides, drivers, and staff at Samasati (approximately $50 total) 

Personal expenses like massages and alcoholic beverages

Trip Protection Travel Insurance 

Additional adventure excursions or spa treatments

Personal items or souvenirs
Optional Extra's:
Ziplining, Horseback Riding on the Beach, Cahuita National Park Hiking, and other adventure excursions

Restorative Massages and Wellness Treatments

Ayurveda workshop
You had me at Costa Rica  ~  Sign me Up!!
Pricing Options and Available Payment Plans:
Standard Semi-Private Casita Accommodations: $3500 (one-time payment)
~Or $1000 deposit today followed by 5 payments of $525 every 30 days
Premium Private Casita Accommodations: $3800 (single) (one-time payment)
~Or $1000 deposit today followed by 5 payments of $585 every 30 days
Premium Casita Accommodations – $5750 (Couple) (one-time payment) 
~Or $2500 deposit today followed by 5 payments of $675 every 30 days
Guest House Accommodations: $3000 per person (one-time payment)
~Or $1000 deposit today followed by 5 payments of $425 every 30 days
Refunds: In the unlikely event of the retreat cancellation due to COVID travel restrictions, deposits and payments will be refunded. 
In all other cases, deposits, and payments for reservations at Samasati are non-refundable, including early departure.
I am so excited to offer this retreat hosted by Samsati Yoga & Wellness Retreat Center and I look forward to sharing this journey with you! 
Please do not hesitate to reach out with any questions. You may contact me directly to submit your one-time payment, or submit your deposit as well as set up payment arrangements.
Love and light,
Holly@energytuneup.net or 936-446-9946 
Leader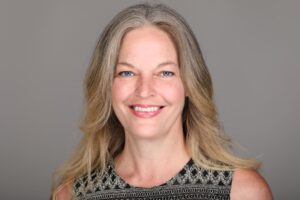 Holly Celestine
Holly Celestine is a Licensed Vibrational Sound Therapy Practitioner who is on a mission to liberate and activate human potential by clearing subconscious blockages held in the many layers of the body. In pursuit of avenues that bring the entire body into harmony and balance, she found that sound, frequency and vibration play a vital role in the symbiotic connection to our mental, emotional, and physical wellbeing. Holly has received…
Learn more about Holly Celestine