Awaken Your Soul.
With Kim Fawcett and Deenna Nealon
February 5 - 11, 2024
Women's Wellness with an Energetic Twist!
Ready to imagine a new life for yourself, re-ignite passions and cultivate a new version of you?  Awaken Your Soul is hosting this heart-opening retreat intended to help you restore balance and reimagine your best life.
Join us as we restore our lost spark, AWAKEN your soul, and recast a new vision for your future!
Location: Samasati Yoga and Wellness Retreat Center, Puerto Viejo, Costa Rica
Date:  Monday, February 5th through Sunday, February 11th, 2024
Cost: Private Casita $3,450 (Single bedroom with private bath, deck, and ocean view), Single Occupancy $2850 (private sleeping space with shared bathroom and deck) Double Occupancy: $2450, Jungle Room: $1850
Backside
PRICE INCLUDES
Overnight double occupancy accommodations in San Jose on Monday, February 5th (https://www.adventure-inn.com/)
Airport transport from San Jose airport to Adventure Inn
Adventure Inn Welcome Party – Monday, February 5th
Breakfast that nourishes your body and soul, Tuesday, February 6th
Comfortable, private van ride to Samasati Retreat Center (departs 6:30 am from Adventure Inn, San Jose, Costa Rica for retreat center, approximately a 4–5-hour drive)
Samasati Retreat Center accommodations (5 nights)
Freshly prepared locally sourced vegetarian meals (breakfast, lunch, dinner)
Daily (each morning, evenings), yoga, movement, meditation, breathwork
Workshops:  Meet Your Energy Body, What in the World are Chakra's? and How to Open Your Heart and Align With Your Purpose
Private access to a 200-acre jungle nature preserve exclusively for our use (hiking trails, pool, jacuzzi)
Transportation to beaches and local town
Jungle bathing experience with hike to private waterfall and swimming area
Jungle night hike with Samasati nature guide
Guided retreat journal to help you reflect on your journey and re-inspire your soul
Energetic Sound Ceremony (evening)
Goodbye party!
Transportation to San Jose International Airport on Sunday, February 11th (please plan departures for after 5:00 pm)
Peace, tranquility, and solitude!
Available extra's: Single Occupancy Room at Adventure Inn, Samasati Spa Treatments, Energetic Bodywork sessions, Ayurvedic Health Coaching, Adventure Excursions, Alcohol, and nightly fish/chicken entrée.
Not included in Awaken Your Soul retreat package: Airfare to San Jose International airport, trip insurance, meals on Monday, February 5th.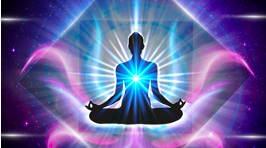 What the heck is energy medicine?
Scientists have established that everything is a form of energy and that includes your body systems and organs. Daily, energy moves in, through and around us freely without much notice.  Too often life experiences, traumas, and stressors trap and disrupt natural energy and cause blockages we don't see but feel.   Once a natural flow of energy is blocked, issues can develop on a physical, emotional, psychological, and spiritual level. Energetic body work uses energy healing techniques to identify and remove blockages which can often alleviate pain, fatigue, and restore wellbeing etc. Energy work can be highly effective therapy and is part of an exciting scientifically backed field called Vibrational Medicine. Other familiar forms of energy therapy include acupuncture, reiki, sound, tapping and energetic massage.
Leaders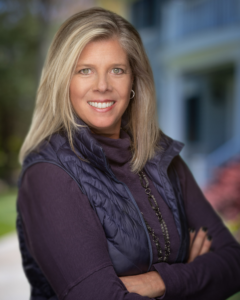 Kim Fawcett
Kim Fawcett is the President and Founder of Awaken, a spiritual wellness practice offering spiritually grounding wellness retreats and workshops. Kim considers herself a 'free thinking' Christian who loves Jesus and the very deep spiritual truths that are found in His teachings. She also knows and respects other well-known spiritual teachers and guides and finds beauty in the diversity of teachings found in most of the world's religions. Kim's journey…
Learn more about Kim Fawcett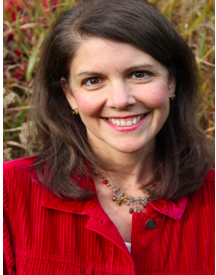 Deenna Nealon
Deenna's career has spanned more than 30 years as a provider of holistic health care in family medicine, women's health, and community-based care. As a Board-Certified Family Nurse Practitioner (APRN) and certified Master Instructor Integrated Energy Therapist, Deenna brings a unique approach to healing the mind, body, and spirit. Deenna addresses health challenges by merging traditional western medicine practices with ancient eastern modalities that target the body's energetic systems and…
Learn more about Deenna Nealon