Awaken Your Soul … Focus. Fuel. Fit. Flow.
With Kim Fawcett and Troy and Caroline Wentzlaff
February 25 - March 2, 2024
Are you longing for a more purposeful and fulfilling life?
We all get pulled in many different directions, we become drained and struggle to find time for the things that matter most.  Life goals are lost, and the daily grind takes over.
Maybe you are on deck for a "strategic withdrawal."  A time when you gift yourself a deliberate break, take a panoramic view of the world and the opportunity to regroup, think and reset life strategies.
This February 25th – March 2nd, 2024, we will step away from the repetitive routine of a high-speed lifestyle and cultivate a state of flow as we align with our inner compass and embrace the peace found in the pristine jungles of Costa Rica.
For 6 nights/7-days we will pull back from busyness, culture, work, social media, and technology and whatever is not working in our lives. We will choose to stop laboring on, and we will rest our mind, nourish, and strengthen our body and restore our soul.
When we rest, we make space for our mind to think and our heart to open.  We discover a new path forward that reflects the most intelligent and logical solutions and aligns with our sense of a higher calling. This is the space where wisdom whispers deep in our souls and we find answers and we find ourselves.
Place: Samasati Retreat and Yoga Center, Puerto Viejo, Costa Rica
Date: Sunday, February 25 through Saturday, March 2, 2024
Jungle retreat package:
Private Casita:  $3,450 pp
(Private casita with private bath, deck, and ocean view)
Single Occupancy: $2850 pp
(private sleeping areas in two story casita with shared bathroom and deck)
Double Occupancy with Oceanview: $2450 pp
(Large, oversized room with two double beds, shared bathroom and deck with jungle and ocean views)
(single bedroom with shared dorm style bathroom)
Jungle retreat package:
Overnight double occupancy accommodations in San Jose on Sunday, February 25th (https://www.adventure-inn.com/)
Transport from San Jose airport to Adventure Inn
Welcome meet and greet at Adventure Inn, Sunday, February 25th.
Breakfast that nourishes your body and soul, Monday, February 26th
Comfortable, private van ride to Samasati Retreat Center (departs 6:30 am from Adventure Inn, San Jose, Costa Rica for retreat center, approximately a 4–5-hour drive)
Samasati Retreat Center accommodations (5 nights)
Freshly prepared locally sourced vegetarian meals (breakfast, lunch, dinner)
Daily (each morning, evening), fitness, yoga, movement, meditation, breathwork
Troy Talks (wellness workshops and current fitness trends)
Personal health coaching to assess and transform health and lifestyle goals (45-minute session)
Guided retreat journal to help you reflect on your journey and reinspire your soul.
Jungle bathing experience with hike to private waterfall and natural swimming area
Private access to a 200-acre jungle nature preserve exclusively for our use (hiking trails, pool, jacuzzi)
Transportation to beaches and local town
Jungle night hike with Samasati nature guide
Farewell Fiesta.
Return transportation to San Jose International Airport on Saturday, March 2nd (flight departures after 5pm if possible)
Peace, quiet and solace you deserve!
For an additional expense guests can upgrade to single occupancy at the Adventure Inn and also purchase – spa treatments, private fitness sessions, additional excursions, alcohol, chicken/seafood entrees)
(Not included in this package: Air travel, trip insurance, meals on Sunday)
Reserve your spot today with a $500 deposit.
Talk with Kim
Awaken Your Soul retreats are intentionally designed to partner with people on a journey to find restoration as they reconnect with their inner being. We are committed to helping you calm your nervous system as you make contact with parts of you lost to the demands of work, family, and life.
For more information contact  info@awakenursoul.net and arrange a time to talk with Kim in person about how visiting the Costa Rican jungle will transform your soul.
Leaders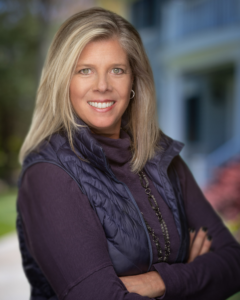 Kim Fawcett
Kim Fawcett is the President and Founder of Awaken, a spiritual wellness practice offering spiritually grounding wellness retreats and workshops. Kim considers herself a 'free thinking' Christian who loves Jesus and the very deep spiritual truths that are found in His teachings. She also knows and respects other well-known spiritual teachers and guides and finds beauty in the diversity of teachings found in most of the world's religions. Kim's journey…
Learn more about Kim Fawcett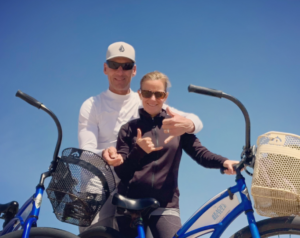 Troy and Caroline Wentzlaff
Caroline and Troy Wentzlaff will team up with Awaken Your Soul Retreats in February 2024, bringing their joint passion for fitness and health to the weeklong jungle retreat.  The husband-and-wife duo have been married for more than 25 years and bring a holistic whole-body approach to health and wellbeing. Trained as an Integrative Health Coach from the Institute of Integrative Nutrition (IIN) of NYC, Caroline will join the Awaken…
Learn more about Troy and Caroline Wentzlaff